IMAGINE…
Imagine seeing the fulfillment of the prophecy God gave to Habakkuk 2,600 years ago –
the whole earth filled with the knowledge of God's glory.
Imagine getting to take part in the fulfillment.
Imagine this happening soon.

15 years
The whole Bible translation takes at most 15 years to complete – 5 years for the New Testament and 10 years for the Old Testament.
5 years
Time now required to complete a New Testament translation in Ghana, thanks to improved technology.
This assumes we have adequate funding, qualified personnel and available consultants.
10 years
Time now required to complete an Old Testament translation after a New Testament is completed.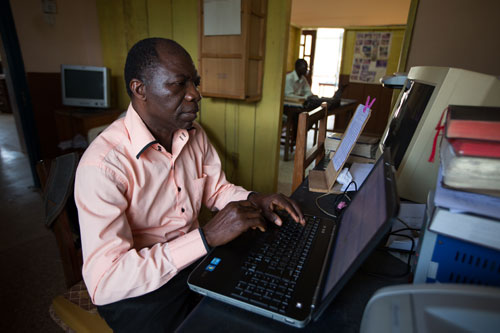 $ 17,987,377
Total amount needed to complete translation work in Ghana
$ 6,932,792
$6,932,792 is needed to complete 10 Need – Envisaged projects (Full Bible Needed)
$ 8,875,335
$8,875,335 is needed to begin 15 New Testament project with no Old Testament officaially in progress.
$ 275,000
$275,000 is needed to produce a complete New Testament. ie. $55,000 annually.
$ 591,000
$591,000 is needed to produce a complete Old Testament. ie. $59,000 annually
$ 1,650,000
$ 1,650,000 is needed to produce a complete Sign Language translation in 30 years
List of Projects
New Testament with no Old Testament officially in progress (15)
Languages in Ghana that need Old Testament translation to start
Adele
Ahanta
Avatime
Birifor, Southern
Gikyode
Hanga
Mampruli
Nawuri
Nkonya
Sekpele / Likpe
Selee / Santrokofi
Sisaala Paasaal
Siwu / Lolobi
Tuwuli / Bowiri
Wali
New Testament officially in progress (7)
Languages in Ghana that need funding to complete New Testament work
Dwang / Kenyen
Kaache / Krachi
Logba
Nyangbo
Safaliba
Tafi
New Gurune
New Testament completed with Old Testament officially in progress (6)
Languages in Ghana that need funding to complete Old Testament work
Anufo / Chokosi
Dagaree
Delo
Esahie
Komba
Konni / Koma
Need – Envisaged Translation (10)
Languages in Ghana that need Bible translation work to start from scratch
Abron/Bono
Anyii
Awutu/ Efutu
Chakali
Chala
Cherepon / Kere
Dwang / Bekye
Jwira- Pepesa
Larteh
Ligbi
Special Project
Sign Language is in its pioneering stages worldwide. Research is needed to determine the number of Sign Languages in Ghana