Literacy, Education and Development (LEAD)
GILLBT's Literacy, Education and Development (LEAD) Directorate promotes mother tongue and English reading and writing – as well as numeracy – among all people and faiths in Ghana. We also promote mother tongue education in formal schools. GILLBT LEAD has also been one of the Implementing Partners (IP) of the government's Complementary Basic Education (CBE) programme for the past three years. Additionally, LEAD is involved in advocacy for quality basic education and is a member of a number of networks, e.g. Northern Network for Education Development (NNED), Complementary Basic Education Alliance (CBEA) and Alliance for Strengthening Education in Ghana (ASEG).
The LEAD Directorate is comprised of the following departments: Material Development, Literacy & Education, Gender & Women Empowerment, Research & Management Information Systems, and Community Development.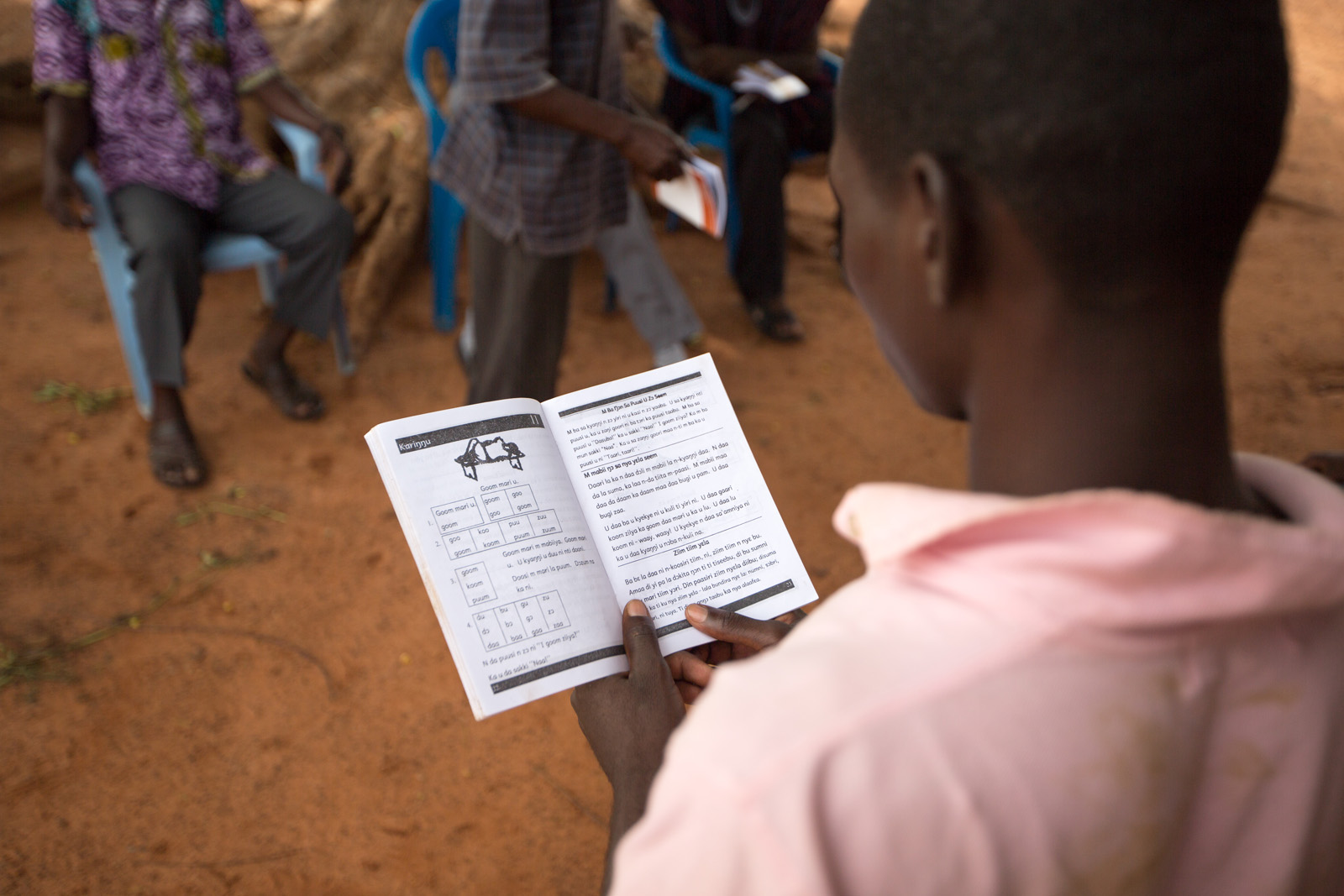 GILLBT believes mother tongue literacy and education because it is recognised as the easiest way to gain reading and writing skills applicable to learning any other language. Since 1972, we have been carrying out successful, community-based literacy programmes – now in 34 language groups. GILLBT LEAD has also published over 500 titles for literacy in various Ghanaian languages. In recognition of this, GILLBT was awarded the Nesim Habif Prizes 1990-91 by UNESCO for distinguished work in the promotion of literature in African languages.
"Literacy is a bridge from misery to hope. It is a tool for daily life in modern society. It is a bulwark against poverty, and a building block of development, an essential complement to investments in roads, dams, clinics and factories. Literacy is a platform for democratization, and a vehicle for the promotion of cultural and national identity. Especially for girls and women, it is an agent of family health and nutrition. For everyone, everywhere, literacy is, along with education in general, a basic human right…. Literacy is, finally, the road to human progress and the means through which every man, woman and child can realize his or her full potential." – Kofi Annan

GILLBT Field Programmes Directorate is made up of four departments namely, Translation, Typesetting, Linguistics and Scripture Engagement. These departments work collaboratively to ensure that scripture is translated into mother tongue languages in Ghanaian, published and are effectively used by the language groups. Bible translation gives the Book. Literacy helps open the Book and Scripture Engagement facilitates the application of the Book.
Click on a map pointer to learn more about the project working happening in that location.  The pointers are color coded: blue are working on New Testament, purple have finished the New Testament and are working on Old Testament, and red have completed the Full Bible.