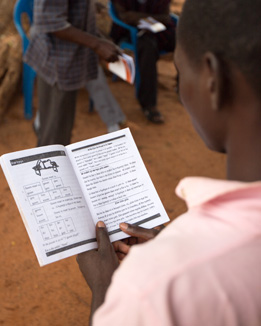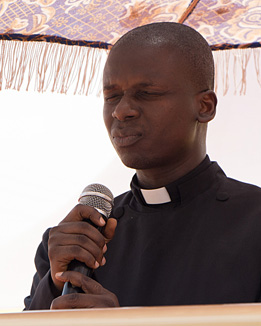 There is a lot happening at GILLBT and we need your prayer support.  Sign up for our newsletter so that you can stay informed about Bible dedications, special events, and specific prayer needs.
Do not be anxious about anything, but in every situation, by prayer and petition, with thanksgiving, present your requests to God. And the peace of God, which transcends all understanding, will guard your hearts and your minds in Christ Jesus. (Phil 4:6-7)
Your prayers and generous support to GILLBT will help bring God's message of hope in the heart language of every man, woman, and child who longs to know Him more intimately.
Become a Translation Partner through your monthly, quarterly or annual or one time donation. Your support will sponsor a New or Old Testament translation project and help bring God's Word to people in their own heart language.
An acquired ground at Adjriringano, East Legon provides an opportunity to sustain the impact of Bible translation in Ghana and beyond. GILLBT intends developing this plot into a language documentation center for preservation, research and training in languages and cultures.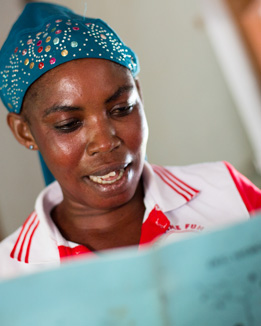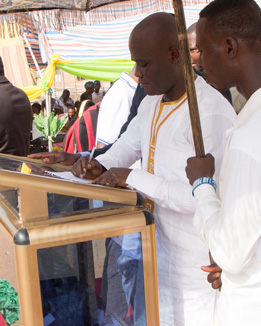 Support the Work by using our Services
Accra Guest House
The Accra Guesthouse has affordable, comfortable accommodation for up to 24 guests. Located  in a quiet area close to the airport and set in pleasant gardens, we offer:
Full Service Restaurant (local & continental dishes)
Car rental
Stand-by Plant/Generator
Air-conditioned rooms
Self-catering apartments
Wireless internet access in all rooms
Special diets accommodated (diabetic, vegetarian, vegan, no salt, low salt, etc.)
Baked goods from our kitchen for sale.
The conference room can accommodate 30 people with tables or 60 seated, and is suitable for meetings, workshops or seminars.
For enquiries, please email or call:
accra_gh_gillbt@gillbt.org
(0302) 772 074 / 761 476
14 Abokobi Road, East Cantonments;
P.O.Box OS 3063, Accra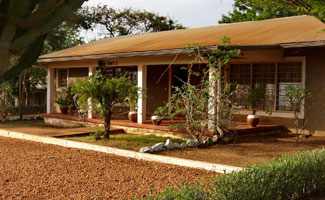 Tamale Guest House
The GILLBT Guesthouse offers accommodation, conference facilities and catering services.
Our comfortable accommodation is in a quiet residential area close to the airport and main transport center. We offer:
Catered accommodation for up to 70 people
Room service
Self-catering apartments
Satellite TV and telephone
Wireless internet access in all rooms
Laundry service
Shuttle bus
Our three conference halls can accommodate from 10–300 people for meetings, training, seminars and events, etc., catering services are also available.
We also provide catering for special occasions and functions, such as weddings, parties and receptions.
For enquiries, please email or call:
kgh_gillbt@gillbt.org
(03720) 99 038 / 98 405
P.O.Box 378, Tamale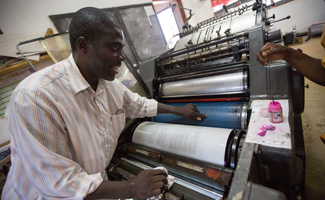 GILLBT Printing Press
GILLBT's large digital printing press offers services to institutions in northern Ghana.
We provide design and quality printing of Christian literature, literacy materials, posters and handbills, calendars and planners, brochures and annual reports, magazines and newsletters, letterheads and memo pads, receipts, invoices and waybills, invitations/greeting cards, ledger and record books, labels and stickers, certificates and citations, business and identity cards, exercise books and jotters, among others.
For inquiries, please email or call: 
press@gillbt.org   
(03720) 98 682 / 0543 021 155
P.O.Box 378, Tamale